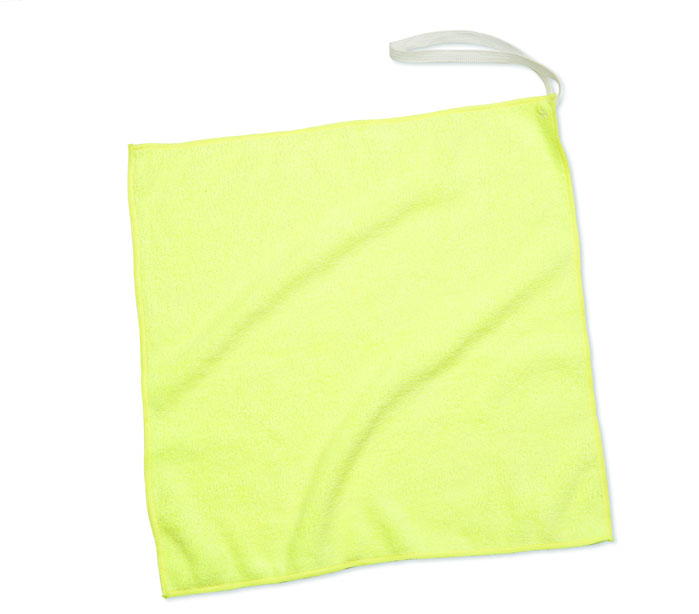 As we all keep our attention on heightened cleaning protocols, UltraClean is a hot commodity!
When paired with use of an antiseptic/ antiviral spray, UltraClean microfiber technology is ideal for keeping nuclear plant workspaces as contamination-free as possible.
Microfiber is a synthetic filament constructed to far outperform cotton. At minimum, microfiber is 100 times finer than a human hair. Softer than silk, yet bull-dog tough, split microfiber cloth attracts dust, grime, oily films and salt residues like a magnet.
Here's why UltraClean microfiber is the hands-down choice in wipers, mitts, and mop heads, especially with workspace cleanliness now more important than ever:
Outstanding decontamination performance.
In a side-by-side comparison, UltraWipe outperformed competing wipers by picking up 60 percent more contamination.
UltraClean products have a liquid absorption capacity 11 times their own weight.
Superior decontamination and absorption results in less labor time and fewer wipes required per job.
Longer life span and lower cost per use.
Pure synthetic filament construction for excellent abrasion resistance and breaking strength.
98% first-wash efficiency in radioactive contaminants removal, a 16 percent advantage over traditional textiles.
We offer a range of the UltraClean best-on-the-market wipers, mitts, and mop heads in various sizes that you can pair with an antiseptic/antiviral spray, all of which can be found in the UniTech product catalog.
Have questions about how UltraClean products can aid seamless execution of your COVID-19 protocols when paired with proper disinfecting products? Consult your UniTech sales representative to learn about UltraClean's many appropriate uses.