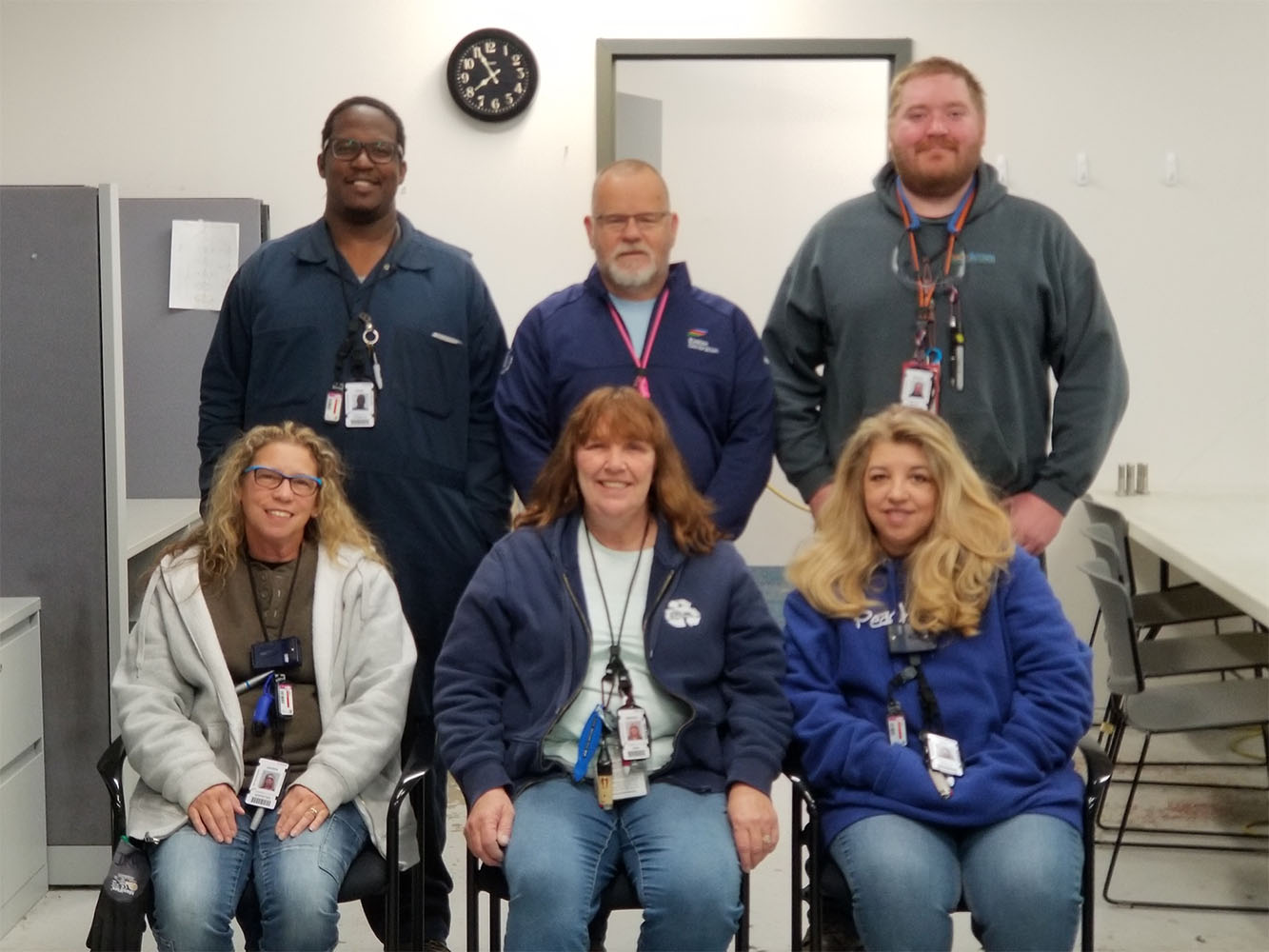 UniTech's outage crew members were named "MVPs" of Peach Bottom Atomic Power Station's fall outage.
The crew was nominated for its diligent work to ensure all dressout-required and scrub-required areas of the plant were stocked without delay throughout the fall outage, which took place in October 2019. They worked rain or shine to receive and unload laundry trailers as they arrived at the site with clean PCs and scrubs. The crew also ensured all dirty laundry was efficiently returned to the trailer for shipment to UniTech's laundry facility, without hindering critical path activities at the plant.
Pictured is the crew with Peach Bottom's RP Supervisor, Laverne "Hoss" Hostetter, Jr (back row, middle), with UniTech's crew members: Frank Cooney (back row, left), Michael Bailey (back row, right), Daveen Hostetter (front row, left), Deb Tobin (front row, middle), and Judy Morgan (front row, right).
Thanks for your hard work, team!