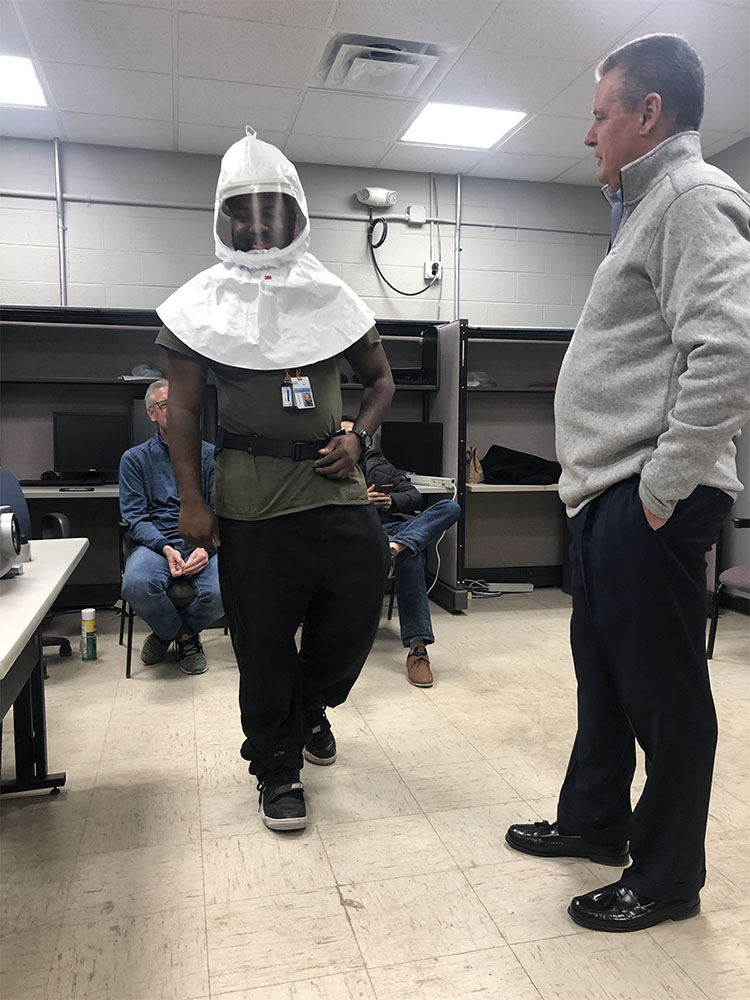 Prior to the notable Fermi 2 torus recoating project beginning this spring, UniTech and 3M® trained 150 team members regarding proper dressout, use, maintenance and reassembly of 3M® Versaflo™ TR-600 PAPR Heavy Industry Powered Air Purifying Respirators.
"The training session at Fermi really illustrated what's so special about our partnership with 3M®," said UniTech Technical Account Manager Shannon Fitzgerald. "We brought in a team of 3M® engineers to work directly with the 150 project team members from Fermi, BHI Energy, Day & Zimmermann, and Champion Speciality Services. All questions were answered in real time, by the product experts."
500 Versaflo™ TR-600 PAPR units will be employed throughout torus cleanup over the course of 7,000 "jumps," (or trips back in to continue cleaning the torus) after initial sandblasting leaves the torus tainted by debris.
Fitzgerald explained that the TR-600 model was selected as the ideal choice for worker performance, optimizing their comfort, keeping their core temperatures down, and minimizing fatigue.
Once the project is complete, the TR-600 units will be returned to UniTech. Consumable hoods, breathing tubes, and filters compatible with TR-600 will also be used throughout the project.